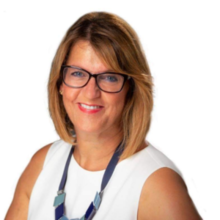 Thomas will share her story and tips for navigating change at an event hosted by the Toronto Women's Club event on April 6 at the Westin Prince Toronto. Central to her success story is how she channelled her own hard-learned lessons of loss and grief to develop a career and business that helps businesses, in turn, to successfully transform.
Thomas is an author, founder and principal of LHT Consulting Ltd. The unique company helps businesses and professionals to manage large-scale change using the traditional techniques of business analysis and process management along with innovative practices that bring about rapid transformation for her clients. And while her professional credentials and proven record of client success are significant in and of themselves, Thomas's personal experiences have played a significant role in how she engages with clients as she guides them through change.
After suffering the tragic loss of a young siblings and several divorces and job layoffs, Thomas's journey led her to seek mentorship from Dr. John Demartini. Demartini is a leading human behavioural expert whose programs provide participants with tangible solutions to resolve stress, conflict and difficult emotions.
"That program helped me resolve my personal challenges, clarify my purpose and pursue my goals – including launching LHT Consulting," said Thomas.
She is a trained facilitator in the scientifically-based transformation methodology and incorporates its tenets into her services.
"I have a unique ability to get to the crux of a client's challenge and define significant opportunities for them," said Thomas. "I credit that skill to a combination of the leading-edge methodology I use, over 30 years of business process work, and my own personal transformative experiences."
She offers one-on-one or group sessions to target specific challenges and offers free initial consultations.
Thomas has authored two books, one a personal breakthrough story and the other a breakthrough formula, written in collaboration with women from around the world.
For more information about Thomas and LHT Consulting, go to www.lynnhopethomas.com.
You will find information about the Toronto Women's Club 's special event with Jack Canfield on April 6th, 2019 and can register your email to collect special discount tickets.