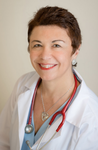 Listen To This Article
The SuperDad Formula: Dr. Linda's Guide to Unleashing Your Parenting Superpowers by Dr. Linda Abujaber, M.D. was recently released and has been named a "Hot New Release" by Amazon. The SuperDad Formula is a guide for new and experienced dads who want to be the best fathers they can be. Written with step-by-step guidance, easy to understand explanations and the understanding that dads want to become the awesome fathers and partners their babies and partners need, this guide has the answers they are looking for.
In The SuperDad Formula, Dr. Linda offers busy dads information and tools to develop the confidence and skills they need to be dynamic, strong dads. With its practical approach, this book will help dads uncover their inner superpowers and become SuperDads, men who confidently care for their new babies, who calmly and expertly support their partners through common challenges, and consistently show up as their best selves.
Dr. Linda explains, "I started with a book designed for dads because there are so many dads who want to be involved in their babies' care but aren't sure how." There are sections in The SuperDad Formula designed to help dads make the tough decisions with confidence and assurance that they are doing the right thing for themselves and their families. The sections on baby care are designed to give SuperDads the information and skills they need to take care of their babies confidently and expertly. There sections on how SuperDads can help their partners through the most commonly encountered challenges in taking care of a newborn baby are designed to support the whole family through these potentially rough spots and make them a lot easier to handle.
Information about relationships and self-care is included because when a new baby is born, a strain is put on the parent's relationship. Often, both partners are scared and overwhelmed and aren't sure how to ask for the help they need. These sections are meant to help SuperDads strengthen their communication and conflict resolution skills because a strong healthy relationship between the parents leads to confident, strong, healthy kids with great self-esteem.
Helping moms, dads, grandparents and caretakers become amazing parents is part of Dr. Linda's calling as a Doctor and as a Pediatrician. She says, "For decades I have shared this knowledge with the parents in my practice but have wanted to reach more parents. By creating a book series and my new parenting instructional video series at AskDrLinda.com I'll be able to reach more parents who want to unleash their inner parenting superpowers and raise children who are healthy physically, emotionally, mentally and spiritually."
The SuperDad Formula is the first book in her new parenting series. This series will include a book for moms and one for grandparents and other caretakers who want to be the best they can be and who want to raise vibrantly healthy children. The books address commonly asked health and wellness questions and how to raise children in aware, conscious ways to avoid passing on the mistakes your parents may have made with you.
Dr. Linda Abujaber also has a weekly blog, AskDrLinda where she addresses parents' frequently asked questions. She is currently beginning production on an instructional video series for moms, dads and grandparents and other caretakers of newborns. With her down-to-earth, practical approach, she provides step-by-step instruction in basic day-to-day baby care, the information you need to make important and sometimes controversial decisions, and tips for taking care of your most important relationships including the one you have with yourself. Her aim is to support you, the parents and caregivers of newborns, so your whole family can thrive, even during the very stressful early days.
About the Author
Dr. Linda Abujaber is the proud mom of two children of her own and has been privileged to be involved in the care of thousands of babies and children over the last thirty years. She is Board certified in General Pediatrics, Pediatric Infectious Diseases and in Integrative and Holistic Medicine. She is on a mission to make holistic health and wellness readily available to families everywhere.
The SuperDad Formula: Dr. Linda's Guide to Unleashing Your Parenting Superpowers is currently available as an ebook online at Amazon: https://www.amazon.com/SuperDad-Formula-Unleashing-Superpowers-AskDrLinda-ebook/dp/B07DFT7BNM/
Tamara "Ask Tami" Patzer
Tamara "Ask Tami" Patzer is a Best Selling Author, host of Women Innovators Radio, Business Innovators Radio, and Executive Producer of the Daily Success® Media Network. She is an Independent Publisher of the Best-Selling Women Innovators: Leaders, Makers, and Givers - Women Who Make A Daily Difference Book Series. Tamara is also a contributor to Small Business Trendsetters, Business Innovators Magazine, Thrive Global and Medium covering Influencers, Innovators, and Trendsetters in Business, Health, Finance, and Personal Development. She is the creator of Beyond the Best Seller Marketing Systems for authors.