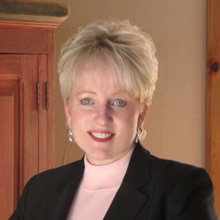 Special "Finds…" is a marketing and advertising agency focused on unique properties. The firm specializes in helping owners of unique homes and estate properties get their properties exposed to buyers and sold. The agency uses innovative marketing techniques, including mass market advertising campaigns and a popular listing of unique homes for sale that has a national and international following. The agency is announcing the availability of a service for homeowners and real estate agents who are not using the agency's mass-market advertising to have their unique homes included in the Special "Finds…" online listing.

Brenda Thompson, Special "Finds…" Founder, President, and CEO, was the Director of Marketing at the New York Stock Exchange before entering the real estate industry. She founded Special "Finds…" in 1995 and has focused exclusively on marketing unique properties with a creative approach.

Thompson said, "The unique home listings on our website, SpecialFinds.com, attracts a national and international audience of unique home buyers. We have received a significant number of inquiries from both homeowners and real estate agents expressing interest in having their unique properties included on our site. In response, and for the first time, we are allowing both agents and homeowners to place, or "self-list," their properties on SpecialFinds.com."

Each property will have a full-page placement on the site including photos and videos supplied by the lister. Property pages are translated into over 100 languages. SpecialFinds.com has a large global following of unique home buyers desiring to purchase a property unlike any other. There is no minimum contract and a low monthly listing cost of $14.00. The company has begun accepting listings from Fiji, the USVI, Ireland and across the US.

As the total focus of SpecialFinds.com has been on unique and unusual properties since 1995, each listing on SpecialFinds.com benefits from the high international traffic the site receives.

Location and price dependent, the company continues to offer a broader program where properties get full-page ads in digital editions of the New York Times, Wall Street Journal, Robb Report, Mansion Global, duPont Registry, as well as in over 120 international sites in Asia, Europe, and the Middle East. An HD video tour and Google Earth video fly-over are also created and used on LinkedIn, YouTube, Facebook, and other social media sites.

Special "Finds…" is a professional marketing and advertising agency for selling unique properties. Headquartered in North Carolina, Special "Finds…" develops and executes marketing and advertising campaigns for unusual properties throughout the United States and around the world. The agency is also a licensed real estate firm in North Carolina and Pennsylvania and represents buyers and sellers with their unique property transactions in those states. For more information, visit http://SpecialFinds.com.