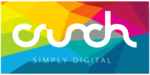 Private equity firm, Saalbach Equities, are delighted to announce one of the company's latest acquisitions, media agency Simply Crunch Digital.
The advertising & media buying specialists, Simply Crunch Digital, were established in 2010 by Richard and Emma Purvis. Now turning over £4 million in revenue the company is now in the top 3 media buying agencies in Europe.
Highly commended in The Drum's European Media Agency of the Year awards 2019, Simply Crunch Digital deliver intelligent media campaigns. Campaigns include those that attract students to campuses, job seekers to companies, and businesses to grow their sales. The agency also support charities to increase their donations and regularly explore new advertising technology that can give clients the best results possible.
Saalbach Equities are putting together a group of synergistic marketing, advertising and PR businesses to form a group. Crunch Simply Digital is the second company into the group with three further acquisitions in due course. This group will be fully fledged to £100m in revenue by April 2020.
Owners of Saalbach Equities  Paul Seabridge and Jordan Hastie spent time reporting their thoughts on the latest acquisition. Seabridge said, "By joining the group there are huge benefits for Crunch Simply Digital. Within the group, currently we have a complimentary client base and masses of scope for future success."
Hastie commented, "We are pleased to announce this continued progression for our group in the world of marketing, we believe this to be a top-quality platform acquisition for us to build on top of. The team have superior qualities and we look forward to working with Richard and team at Crunch Simply Digital to build on this foundation."
Saalbach Equities are an Asia based Mergers and Acquisitions, Private Equity Firm with interests in the UK, SE Asia and North America. Owned by Paul Seabridge and Jordan Hastie, the entrepreneurs are backed by a £1bn hedge fund. 
Paul Seabridge and Jordan Hastie are focused on investing in and acquiring profitable, established SMEs with £5-50m per annum revenues in the recruitment & HR, engineering and manufacturing, construction, marketing, advertising, PR, and caravan and camping sectors.
Find out more about Saalbach Equities and their acquisitions at www.saalbachequities.com.
ahoy@risingtide.agency
Kerri L Watt is an award-winning Media Strategist, host of Business Innovators Radio and contributor to Small Business Trendsetters and Business Innovators Magazine covering business, marketing, entrepreneurship and business trends.