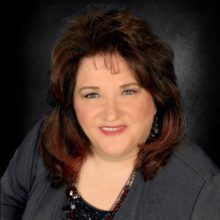 Patty Farmer, International Speaker, Best Selling Author was recently named to Top 10 Media Training Speakers You Need to Know.
Social media explorer and Cynthia Johnson named the TOP 10 media trainers in the world and Farmer ranked 3rd.
Johnson said "For those in need of some insight into new business strategies that work, Patty Farmer will help using her marketing expertise and experience as a public speaker and social media strategist. Effective networking, influencing, and empowerment for women entrepreneurs are her focal points."
Farmer responded, "I was honored to be ranked among such amazing TOP media speakers and trainers. I believe we all have a message and my mission is to help entrepreneurs master, market and monetize that message in a way that creates transformation for both them and their clients and in today's business environment, MEDIA is critical to delivering that message." 
Patty Farmer is a featured speaker with 17 other TOP speakers at Space Center NASA Houston on Jan, 30th, and 31st.  For more information on the event go here www.youmissioncriticalhouston.com.
Up next for Patty Farmer hot out of Houston. Her "Marketing, Media & Money" live event tour hitting 4 cities Las Vegas, San Diego, Phoenix and Albuquerque in 2017.
To find out more go to www.pattyfarmer.com.
To see, the entire list go here Top 10 Media Training Speakers You Need to Know