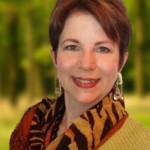 Feeling Stressed? You're not the only one. Stress is the leading cause of short-term and long-term employee absences according to the 2013 CIPD (Chartered Institute of Personnel and Development) headquartered in London, England and employee absences are costly.
That's why Melissa Jacobsen created Workplace OM. "After seeing too many young, talented professionals age before my eyes, be diagnosed with stress related disease or have heart attacks at an early age, I created a vision of bringing balance and harmony to the workplace." In the US alone, it's estimated that workplace stress costs employers over $200 billion dollars per year in absenteeism, staff turnover, lower productivity, workers' compensation and medical insurance claims. In fact when asked, 3 out of 4 workers complained of their jobs being too stressful.
Melissa explains it this way, "The workplace has changed drastically over the past 50 years. Not only are individuals working longer hours, their workload has increased. And if that isn't enough stress, the fear of being replaced by a machine or an off-shore worker is also a common stress factor.  Violence in the workplace similarly is a growing concern for employees. The term 'going postal' isn't related to just an isolated incident seen on the news that happened several years ago."
Finding this niche was a natural step from her energy healing practice, and addressing ways to cope and yet still being able to keep pace with changing environments is the key. She states that memorizing coping skills may help some people, but the real relief comes with long-term stress reducers that she teaches on site to many businesses around the country. Melissa goes on to say that, "Adding meditation as a regular part of anyone's day is one way to reduce stress. Trying to squeeze in 20 minutes of downtime in anyone's busy day can seem like an impossible feat. That is exactly why the workplace is the perfect place to sit and learn how to relax. After all, most people are 'held captive' for 8 or more hours each day."
If you're not sure if meditation in the workplace would benefit your employees then take a look at just a sampling of the positive benefits garnered from other businesses who are embracing this age old method of stress relief: increased employee satisfaction and  morale, decreased absenteeism, higher productivity,  less health care claims, a cooperative work environment and much more. In fact, "teaching employees how to be stress free at work can save businesses money," says Melissa.
In the US, more and more people are seeking a deeper more satisfied work environment. Innovative companies such as Apple and Google have incorporated meditation or quiet areas into their buildings and classes are being taught in the corporate setting. Apple's corporate office in California actually allows employees to meditate 30 minutes a day and they are reaping the advantages of more balanced, creative and productive employees.
If your company is interested in learning how to reduce stress using meditation, creativity and other fun techniques that Melissa  teaches at Workplace OM, then please visit her website at: http://www.workplaceom.com or call 512-876-4492 for more information.