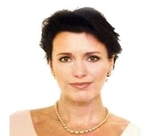 Lifestyle & Functional Medicine Expert, Dr. Patricia Boulogne, hit #1 in the Management & Leadership Category and #1 New Release in the Category of Business Short Reads on the Amazon.com Best Seller List for the recent release of Local Business Mavericks. Her book also reached #3 in two additional categories for the Kindle Store.
Local Business Mavericks is a compilation of one-on-one conversations with some of the top entrepreneurs in their industry designed to share their strategies to overcome the toughest obstacles standing in the way of their customers' success.
Dr. Boulogne's insight into helping people live a longer, healthier, happier and better life is based on over 3 decades of experience and is right on target.
She states, "(People) are taking a look at what diet and lifestyle changes as well as exercise can do to help manage or reverse a lot of illness or disease. It is inevitable that we are going to age; why not age gracefully? There are little things you can do that aren't giant steps. I don't tell or ask anyone to do what I wouldn't do for myself."
Dr. Boulogne has made headlines quite a bit recently, most notably for helping her clients eliminate, reduce or manage chronic illness and diseases so they can live healthier and happier lives.
It's most likely for this reason that many people internationally consider her the most real and relevant Lifestyle & Functional Medicine Expert in tune with the marketplace today.
Dr. Patricia Boulogne has been delivering science-based solutions for over 3 decades, helping tens of thousands of people stop adapting their lifestyle to pain and health problems that accelerate the aging process. Her services are unique and create successful outcomes. She focuses on finding and treating the cause of the problem that is unique to you, instead of chasing symptoms or ignoring important signs that may become fatal diseases.
To learn more about Dr. Patricia Boulogne visit: https://www.linkedin.com/in/drpatboulogne/
Local Business Mavericks is available in Paperback and on Kindle at http://www.amazon.com