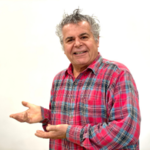 Grant Barlow is the World's Leading Authority on waterproof decking and he gets asked a lot of questions about waterproofing decks and pools surfaces.
In this interview, Grant answers the 7 Things You Must Know Before You Waterproof Your Decking or Pool Area.
To get your free Design Kit of samples, go to www.OnDekVinylWorx.com to request it and to learn more about the products. OnDek is currently accepting new distributors. Reach out at the site above.
Becky Auer
Becky Auer is a best selling author and host of the Spotlight Success Series. She's also a contributing author to Six Figure Coach Magazine, Small Business Trendsetters and Business Innovators Magazine covering and sharing success tips and strokes of genius from successful entrepreneurs, industry leaders, marketing experts who share their failures, successes, resources and strategies.