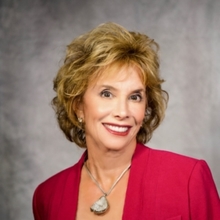 Bestselling author Dr. Carol Soloway, recipient of the 2018 International Association of Women's 'Woman of Achievement Award,' is on a USA National Tour and was featured on Fox News Now, ABC, CW, and NBC, recently sharing her insights into the current child abduction crisis in the world today.
International No. 1 best-selling author Carol Soloway is on a national speaking tour sharing her personal story about One Key to Victory: her personal story about what it takes to go from losing everything — husband, custody of children, debt to a growing a thriving chiropractic practice and life, which includes two best-selling novels, "Sex Happens" and "Gracie's Gone." She was recently interviewed on Fox 24 News Now in Charleston, South Carolina, in her RV while on her cross-country speaking tour promoting her two international best-selling books "Sex Happens" and "Gracie's Gone."
See the interview on Fox News Now: http://foxcharleston.com/news-now/number-one-amazon-author-visits-the-lowcountry-with-new-book/?fbclid=IwAR1F1fNq0D4prd8FC8qP0-GFur6QgOscezSbBIEjOPvAtfZv9x2A_6j4oYI
"Gracie's Gone taps into the fear every mother has when she drops her child off at school and wonders, 'Will this be the day my child returns home safely?'"
Abductions and child trafficking are not issues that occur only in poverty-stricken nations or underdeveloped areas of the world; it happens in our own backyard. On a yearly basis, 300,000 children are sold by human traffickers worldwide. As a result, Dr. Soloway is donating 25 percent of each book sold to Child Rescue, an organization which helps to recover, rescue, and rehabilitates trafficked children.
In the United States alone, two full classrooms of children do not return home each day! "And yet it costs just $1800 to rescue one child," Dr. Soloway said. "So, the goal is to recover enough children to fill one classroom and then from there we'll recover an entire school."
Dr. Soloway urges American families to get behind her ambitious RV trip of more than 6500 miles across the United States to raise funds.
"But what price do you put on a child?" Dr. Soloway said.
Heidi Lynn reviewed "Gracie's Gone" on Amazon and wrote: "Gracie's Gone is a short but very intense and powerful read. You will instantly on page one fall in love with the characters and their story lines. From that moment you on you are in for an emotional and mental roller coaster ride."
Pat Walley left the following review on Amazon: "If you read only one book this year, Gracie's Gone is the one. Dr. Soloway has captured the heart wrenching emotions of a parent's worst nightmare come to life -— your sweet child abducted in a brief moment of distraction. Start reading early because this page turner will hold you captive until you get to the twist ending. Gracie's Gone should be a movie!"
Carol Soloway's book are available: https://www.amazon.com/Carol-Soloway/e/B01NA87SZQ%3Fref=dbs_a_mng_rwt_scns_share
Carol Soloway is on a speaking tour and will be in Burlington, Vermont at eWomen Network May 9 speaking about storytelling and answering the big question: What is the No. 1 key to succeeding in business and why women are more skilled at it. To find out more, contact Michelle McGlade at (651) 315-4017 or visit: http://www.ewomennetwork.com
On May 11, Soloway heads to Washington, D.C. and speaks at the International Association of Women and will speak on One Key to Victory. She continues her speaking tour with dates at the International Association of Women in Atlanta on May 16 and is headed to Texas in June 2019.
About Carol Soloway
Dr. Soloway is a State Appointed Qualified Medical Examiner in chiropractic, a National Board of Chiropractic Examiner and International Association of Women (IAW) 2018 Women of Achievement Recipient and the Orange County Chapter President. She is a chiropractor to the stars and this year received the IAW's Woman of Achievement Award. Author of the bestselling novel Gracie's Gone. Dr. Soloway is the mother of three, the grandmother of twelve and she still plays a mean game of competitive tennis. Dr. Soloway is donating 25% of proceeds from Gracie's Gone to help rescue, rehabilitate and recover the missing children.
Dr. Soloway is available for interviews and photographs. Photographs are also available on request.