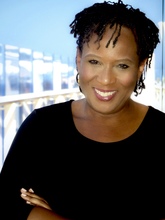 Listen To This Article
Felecia Froe M.D. is a teacher, entrepreneur, real estate investor and urologist. With more than 23 years of practice as a physician and over 12 years as an active real estate investor, she brings veteran knowledge and valuable insight to the topics of financial wealth and overall wellbeing. With her life serving as the perfect example, Froe knows exactly how investing in real estate can enhance change and positively impact a woman's life. That's the reason she started her private firm, Narwhal Investment Group. It was created to provide professional women an opportunity to take control of their financial lives.
"We believe that if you're taking action to live a longer life but are not getting yourself financially prepared for a longer life, you're only getting the job half done. My company and I work to improve the overall wellbeing of women by providing education and opportunities to invest in real estate," Froe explains. "We focus on helping women understand why a substantial part of their portfolio should be real estate and offer investments tied to a greater purpose as well as support women regarding their overall health & well-being."
The returns to those who invest with Froe can equate to not only financial gain and stability but also personal satisfaction by being a part of something bigger than themselves—through the health support she offers, 18 seconds for Health—that also helps women live better and more successful lives. Additionally, a portion of all profits earned by Narwhal Investment Group will be donated to a nonprofit supporting our mission to improve the well-being of the world.
"Our focus is to have women invest with purpose, and our goal is to have every investment return to the investor as well as have it improve the community in which the investment is occurring," Dr. Froe explains.
Froe encourages women that invest with her to also choose their own donation recipient partner. At this time, her recipient partner is The Hunger Project—an organization that has ongoing programs throughout Africa, Asia, and Latin America and whose goal is to end world hunger by 2030. Once Froe meets her investment goal with The Hunger Project, she will choose another company to invest with.
A lot of women are taking actions to live longer lives by eating healthier, exercising more and seeing their doctor on a regular basis. They are not, however, getting themselves financially prepared for that longer life. This is where Froe aims to make a difference. "When you take care of yourself physically, but not financially, you're only getting half of the job done," Froe says. "Investing with me will help women to financially prepare for living a longer life. It is good to exercise, eat healthy and see your doctor in order to live longer, but you also need to have the money you need to live on."
The type of investment opportunities that Froe currently offers includes residential assisted living communities, international agricultural projects, and multifamily apartment complexes. Being able to invest in international agricultural projects is a key part of the mission of her company, which is to invest with purpose and not only enrich herself but certain communities and the world at large. One of Froe's current agricultural projects is with a company that works with cacao farms in Belize. "By investing into that company, we are able to improve the lives of Belizean cacao farmers, improve the future of their families and help eliminate child labor in that industry," says Froe.
"By investing in residential assisted living communities, we are giving the elderly a home-like environment to live," Dr. Froe continues, "It is like a close-knit family where memory challenged people are cared for and loved, as opposed to being placed in a large, impersonal facility." This type of investment also plays into her company's purpose-driven mission because it improves the quality of end of life care for elderly people and perhaps even prolongs their lives. It also brings peace of mind to their family members who have likely been caring for them and don't feel comfortable putting them in a traditional, larger facility that may have anywhere from 100 to 150 rooms.
When it comes to the amount that is required for each investment, Froe says it varies. And depending on the project, the length of time it takes for an investor to see a return on their investment also varies. "Some projects, you may see a return as soon as a few months," she explains. "Other projects, it may be a year or more before you start to see your return. Oftentimes, those lengths of time will correlate with what the overall return may look like."
There are many advantageous reasons for women to invest in real estate, including tax deductions, stable income return, and more. But why should you recruit Dr. Froe to help you invest? She is quick with the answer to that question. "It is beneficial to work with me to invest because I help you to not only invest in real estate for financial gain but also to invest in yourself and in your community for personal and purposeful gain," Froe says. "When someone is thinking about working with me, I, first and foremost, take the time to get to know them to see if we would make good investing partners. If they are a new investor, I help them figure out what their goals are. If they have no idea what their goals are, we sit down and work through that."
"As a doctor, I am used to meeting with people to help them diagnose a problem," continues Froe. "When it comes to investing, I work in the same way. We come together and sit and talk and understand what you're trying to accomplish with your investing. I help you protect your future and maintain your wellbeing. I find out where you are in life and where you want to go."
This fall, Froe lends her expertise to the compilation book, Wealth for Women: Conversations with the Team that Creates the Dream – the Top Female Professionals Who Can Help You Get Wealthy in Real Estate. Wealth for Women is led by Monick Paul Halm, founder of Real Estate Investor Goddesses, and features a collaboration of interviews with real estate syndicators and ancillaries who share insights in their specific area of expertise. The book is published by Smart Hustle Publishing, LP, and is scheduled for release on Amazon.com in the fall of 2018.
To learn about Dr. Froe's purpose and profit-driven investments and program, visit www.narwhalinvestmentgroup.com/.
Small Business Trendsetters Contributor
Discovering Innovators and Leaders in Business, Technology, Health and Personal Development.