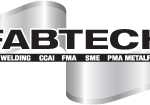 American Photonics Company (APC), a US manufacturer of precision infrared optics and specialty coatings will exhibit at the upcoming FABTECH Tradeshow in Atlanta, GA, November 11-13.
FABTECH is North America's largest metal forming, fabricating, and welding exposition and conference. APC will join over a thousand other exhibitors in showcasing their capabilities and new products.
Headquartered in Sarasota, Florida, APC opened in 2000 to bring an American presence into the CO2 laser optics industry. APC is a world class facility designed and built to maximize efficiency and precision with high speed production. APC has incorporated the latest technology in optical fabrication and coating. 
In addition to CO2 laser cutting, welding and marking optics, APC serves other markets including Military, Aerospace, Medical and Scientific. 
American Photonics is focused on producing precision infrared optics and coatings in the USA.  APC is proud to be the only laser optics company that manufactures 100% of their optics and replacement parts in the US.
This year APC will be demonstrating their optics inside one of Boss Laser's SS-3650 metal cutting laser machines.  Boss Laser  (http://www.bosslaser.com/) is headquartered in Sanford, Florida since 2011 and currently design manufacturing their own line of organic and metal processing CO2 and fiber laser machinery.