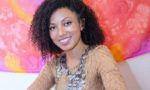 Listen To This Article
Victoria Vives Khuong, a self-made business owner and spiritual leader, shares her experiences about the hardships of growing up as a multi-ethnic child, in Spain during a conservative dictatorial rule and immigrating to America.
In a Matter of Seconds: A Story to Empower Yourself into Love, Success, and Manifestation by Victoria Vives Khuong was named Amazon Best Seller recently in multiple categories. The book is Victoria's case study of how anyone can harness the power of perspective, inner wisdom, and human spirit to transform any situation into a blessing and stepping stone toward a rich and fulfilling life, in a matter of seconds.
Victoria Vives Khuong shares powerful insights on overcoming racism, poverty, and negative social conditioning. Perhaps most notably, Victoria's account describes some little known differences between the perception of race and racism between Spain and the US and how culture, personal history, and social groups can impact an individual's identity.
Vives Khuong is a healer, martial artist, teacher, writer, and international speaker. She uses an autobiographical format to create a relatable guide to the life of your dreams, no matter the obstacles.
Vives Khuong shares how she overcame impossible challenges from her past such as near-death experiences, psychosis, and spiritual awakening with concrete, repeatable strategies, and wisdom gained from self-reflection, mentors, and inner guidance. Her personal story of overcoming extreme conditions of racism, inequality, poverty, drugs, and ignorance, and limiting beliefs, ultimately defying all expectations by forging a life of success, happiness, and abundance, paint a powerful picture of success and triumph as well as offering a clear roadmap to personal development and self-actualization.
The book focuses on teaching readers how to:
– Discover opportunities hidden in plain sight,
– Act in spite of fear, naysayers, and convention,
– Find solutions to impossible problems,
– Understand the nature of manifestation and its basis in practicality and human psychology,
– Connect with the infinite wisdom beyond the physical realm and integrate it into down to Earth living strategies.
Reader M. Kelly wrote: "5 Stars! An incredible story of resilience and triumph! I devoured In a Matter of Seconds in one sitting. This is a thought-provoking, incredible story of a woman's resilience and spiritual awakening. Victoria not only offers up her own story but provides tools for you for your own healing and path to self-discovery."
Purchase the book online.
Vives Khuong is also the host of a new podcast and has helped over four thousand women around the world access greater fulfillment in their lives and help others do the same through energy healing and spirituality. Vives Khuong teaches her powerful philosophy focused on the foundations of femininity and womanhood.
Her podcast provides solutions for women who feel depleted, unappreciated, or without the bandwidth to practice self-care after a day of continuous demands at work. It provides a framework from which women can talk about and resolve emotional issues related to body image issues, unresolved trauma, and negative conditioning.
Victoria Vives Khuong was the pitch-off winner at Steve Olsher's Virtual New Media Summit Pitch-Off Contest. She was also selected as Podcast Magazine's Editor's Pick for her new podcast.
For more information, to connect with Victoria Vives Khuong, or to attend her courses, call (888) 653-7780 or visit https://VictoriaVives.com
About Victoria Vives
Victoria Vives is a leading expert in Shamanism and Energy Healing. Descending from renowned lineages in the healing and spiritual arts, Victoria started practicing in 2000 and is a highly accredited teacher, having trained thousands of practitioners internationally. She also a Singer-songwriter, dancer-choreographer, martial artist, and stunt woman. She is a YouTube personality with over six million views and a Spanish prime time television personality for 10 years.
Victoria is a Telly Award winner as well as a recipient of the Beijing Television Award. She came to Los Angeles and went from being homeless with $14 to her name to breaking the 6-figure barrier, achieving financial freedom, and living a fulfilling life of purpose. She teaches the principles of her success in her courses and in her No. 1 International Best-Selling Book, "In a Matter of Seconds." Victoria emphasizes the principles of Divine as the pathway for women to achieve a balance between personal power, success, love, intimacy, and life fulfillment.
Tamara "Ask Tami" Patzer
Tamara "Ask Tami" Patzer is a Best Selling Author, host of Women Innovators Radio, Business Innovators Radio, and Executive Producer of the Daily Success® Media Network. She is an Independent Publisher of the Best-Selling Women Innovators: Leaders, Makers, and Givers - Women Who Make A Daily Difference Book Series. Tamara is also a contributor to Small Business Trendsetters, Business Innovators Magazine, Thrive Global and Medium covering Influencers, Innovators, and Trendsetters in Business, Health, Finance, and Personal Development. She is the creator of Beyond the Best Seller Marketing Systems for authors.