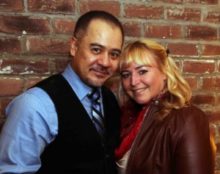 Mental health issues continue to be a huge challenge in America, due both to lack of diagnosis, stigma and unavailability of timely help. A mental health counseling Schaumburg IL, Lighthouse Emotional Wellness now offers assistance to ensure that trusted and professional advice and therapy can be accessed.
Lighthouse Emotional Wellness aims to be flexible, reliable and trustworthy when it comes to offering therapy and family counseling Schaumburg IL area. Users can come to Lighthouse Emotional Wellness to find the perfect counselor or therapist based on their personal needs.
According to some estimates, 26.2 percent of the US population (59 million people) suffer from a diagnosable mental health or addiction disorder. But less than 1/3 of those get professional help. In-person treatment has shown its efficacy, and as per estimates, 57% of patients who undergo therapy have reportedly been free of depression.
Lighthouse Emotional Wellness offers mental health counseling for a range of mental issues including depression, anxiety, child therapy, anger management, marriage counseling Schaumburg IL and couples counseling Schaumburg IL. Also available is counseling for grief over the loss of a loved one or pet, sexual Issues including Identity concerns, and help for parenting concerns, drug abuse, addictions, and bullying.
"With one-on-one sessions, Lighthouse Emotional Wellness provides you with licensed and verified therapists you would not normally have access to. Your emotions don't work on a schedule, and therefore our sessions are designed to connect you with one of our therapist anytime you need," said Dr. Ray Kadkhodaian, Owner of Lighthouse Emotional Wellness.
Lighthouse Emotional Wellness works with its clients to find a therapist and a schedule that works best. The service is noncommittal allowing clients to schedule once or more frequently. All therapists and counselors are qualified and vetted to ensure that the counseling is caring, respectful and non-judgmental.
The official website at Lighthouse Emotional Wellness can be browsed for services that fit the user requirements. After booking an appointment and time, an assessment is taken to identify therapy requirements followed by the first therapy session. Lighthouse Emotional Wellness ensures that user feedback is obtained to ensure customer satisfaction with the service. Sessions are readily available, and Lighthouse Emotional Wellness accepts credit cards.
About
Lighthouse Emotional Wellness is a counseling and therapy center on a mission to bring peace, joy, love and light into the lives of millions. We want to bring therapy to everyone, everywhere. So, basically we're near you when need us! With transparency, honesty, and compassion, we want to put the control in your hands, we are just here to help you create a brighter tomorrow.
Location Info:
Counseling Schaumburg Lighthouse Emotional Wellness
1930 Thoreau Dr N #170, Schaumburg, IL 60173
847-253-9769