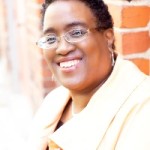 After having been called into service to care for an elderly loved one, Sandra Wayne (www.sandrawayne.com) saw an opportunity to turn her natural gifts and tendency toward kindness and compassion into a rewarding and successful career. Seeing a gap in the market, she founded Helping Hands Caregivers Concierge to help support those who are suddenly thrust into the role of caregiver for their loved ones.
"I take care of arranging any services a family member may need, as well as any research any information their family member who is the primary caregiver might also require," Wayne says. "I also provide emotional support for that person."
Most people are not prepared to care for a loved one who is suddenly stricken with a heart attack, stroke, or diagnosed with a chronic, debilitating illness. With Helping Hands Caregivers Concierge, Wayne wants to make that transition as positive and painless as possible for everyone involved. By understanding how care networks work, she is able to coordinate care for her clients, being sure that everyone is receiving what they need.
"Family caregiving can touch on so many facets – insurance, financial, legal, emotional," she says. "So, when that call comes in the middle of the night I want my clients to know they have a support system."
That support system includes Wayne, herself, who is dedicated to becoming personally involved in the health and welfare of each of her clients and their families. She focuses on both the person who needs care and those that are giving that care, helping to bridge the distance between familiar family roles and the new ones that may be required to handle changing family dynamics. Many times, as people are confronted with new roles in life, they feel lost – as if, they do not know where to begin. Wayne's personal experience, caring for her own loved ones, has given her the insight she needs to give both emotional support and to serve as a liaison between care agencies to coordinate care.
In doing so, she offers her clients a less stressful and more concentrated effort toward managing long- and short-term care situations. By putting their trust in Wayne's experience, they are also able to manage the costs associated with having to transition from an independent living situation to one with managed care.
More than simply a great business idea, running Helping Hands Caregivers Concierge gives Wayne the opportunity to get to know her clients and find personal fulfillment by serving their needs. When an 80-year-old client of Wayne's needed help transitioning from a three-story home to a single level apartment in an assisted living facility after a fall resulted in a broken hip and leg, Wayne saw to coordinating the move herself.
"I continue to support her even today by making sure her shopping is done, medications planned out and doctor's visits arranged and completed, as well as, just basic getting out and living," Wayne says.
Wayne's larger-than-life persona and caring disposition are key to her success with Helping Hands Caregivers Concierge. With her business, she is revolutionizing the caregiving industry and providing many opportunities for her clients to live with dignity, providing relief and support for them and their families every step of the way.
You can learn more about Sandra Wayne and Helping Hands Caregivers Concierge at: http://www.sandrawayne.com.