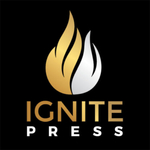 The book is available on Amazon at https://amzn.to/2l8lu1Y
Student Debt Loan Secrets explores the concept of how quickly student loan debt has become a burden of unprecedented proportions. The book acts as a field manual, navigating you through the proper steps needed to successfully free yourself from student loan debt with the help of Larry's expertise to guide you.
Student Loan Debt Secrets will show you how:
-All the unknown forces that created a student loan trap that is currently crippling our economy.
-To navigate an intensely complicated system designed to keep you an indentured servant.
-To get your student loan monthly payment as low as possible and get a ton of money in forgiveness.
-To make a student loan financial plan that is bulletproof to scam artists, servicing companies, and political interests.
-How to beat the student loan game and grow the wealth being siphoned from your pockets.
"Through years of practical investigation and reflection, I've developed an encyclopedic knowledge of the student loan system," says Larry. "…I can change people's lives by liberating them from the burdens of their debt."
Larry Morrison is the founder of College Loan Freedom Inc. and a crusader for truth in education finance. In our country today you will be hard-pressed to find someone with the same depth of knowledge on the subject. He is a speaker, author, and educator teaching financial advisors, mortgage brokers, and student loan borrowers all across the country the ins and outs of college debt. 6 years ago Larry left the comforts of a real estate and start-up investing business to adopt a mission of helping as many people with student loan debt as humanly possible. To date he and his company have directly helped thousands of people struggling with student loans and indirectly helped countless others.
Visit Amazon at https://amzn.to/2l8lu1Y to purchase the book and to learn more!
For booking information, visit https://www.collegeloanfreedom.com/
Contact Info:
Larry Morrison