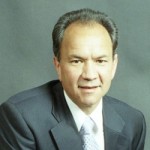 Authority Media Group, LLC congratulates Glen Rothquel, best-selling author featured in the new book, "Simple Ideas – Extraordinary Results" which recently hit three Amazon Best Seller lists.
The book ranked at #14 in the 'Web Marketing' category, as well placing in the 'E-Commerce' and in 'Marketing/Web Marketing' categories.
In this best-selling book, Rothquel, a Business Growth and Marketing Consultant, discusses setting up marketing systems so that early stage companies can generate additional revenue to make the businesses more attractive to investors.
Rothquel has perfected his strategies into a five-step system which starts with the basics. The first step helps clients define who they are and why somebody should want to do business with them. The next step defines their ideal market and all messages are aimed at that ideal market.
In addition to the 5-point plan, Rothquel has refined eighteen different 'profit drivers.' Each of these tactics helps a business maximize the life-time value of each customer. These 'drivers' are cost-effective methods to develop your customer relationships.
The drivers start with lead generation, developing those leads, turning them into customers and finally into raving fans.
Mr. Rothquel truly enjoys helping business owners get out of the cash-flow trap and develop their business into the asset they imagined. He summarizes, "I help them to get more leads. I help them to make more sales. I help them to make more profits and I help them to have more time to themselves."
To learn more about Glen Rothquel and to discover what he can do for your business, visit: http://leads2profits.net
His book, "Simple Ideas – Extraordinary Results" is now available on Amazon.com at http://www.amazon.com/dp/B00I9H9ZYI/ref=rdr_kindle_ext_tmb