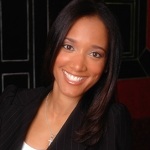 Real Estate Expert Shelley Brown of John Aaroe Group | Beverly Hills, specializing in Luxury Properties, reveals one of the latest trends with sophisticated investors in Los Angeles Luxury Real Estate.
Brown sees International Billionaires, Technology gurus and Entertainers migrating to High End real estate, not only as a magnificent  place to reside, but for secure investments.
As proof of this, a co-worker in her office recently sold an eight bedroom, fifteen bathroom trophy property to Swedish billionaire Markus Persson, creator of the video game Minecraft, he purchased it for $70 million after out bidding other high net worth individuals desiring that property. This was an all cash deal and closed escrow in 6 days, setting the highest price ever paid for a home in Beverly Hills.
Clearly this is a sign of the times, as according to an article written in the Los Angeles Times, "a mansion in nearby Holmby Hills sold for $102 million cash after an international bidding war."
From Shelley Brown's years of experience in Real Estate she believes this period is similar to land banking. The highly affluent are acquiring estate properties as investments upwards of $20 to $150 million in cash purchases, as a means of preserving portions of their wealth.
These buyers are seizing opportunities in several of Los Angeles prime areas, one in particular known as the "Platinum Triangle" consisting of Bel Air, Beverly Hills and Holmby Hills discovering that luxury Southern California real estate is comparatively under-priced to other major international cities.
Meanwhile, Technology, the Internet, and Mobile Apps are leveling the playing field for the average home buyer and sophisticated investors alike, giving the same information to all who seek it, which ultimately leads to the conclusion that home ownership regardless if it's a $300K starter home or a $150 million dollar palatial estate continues to be one of the smartest investments.
Shelley prides herself on adding that human touch to the equation helping her clients succeed where technology and information alone cannot accomplish. Using her hands-on negotiating skills, along with her knowledge of some the most desirable high profile areas, as well as some of the most secluded ones found off the beaten path.
She believes while these purchase prices provide elite status, buyers have wisely found a safe place to park their funds, while at the same time being sheltered from inflation.
As Shelley Brown continues monitoring the trend of the wealthy investing cash in luxury properties there is confidence that even if buyers receive a minimum appreciation of just 10%, it could prove more stable than the stock market and what many banks may offer.
For more information, contact:
Shelley Brown (818) 381-1105
John Aaroe Group
150 S. Rodeo Dr.
Beverly Hills, CA 90212
Email: ShelleyBSellsHomes@gmail.com